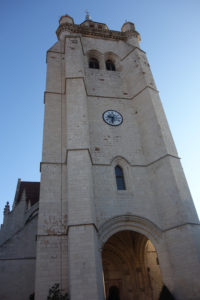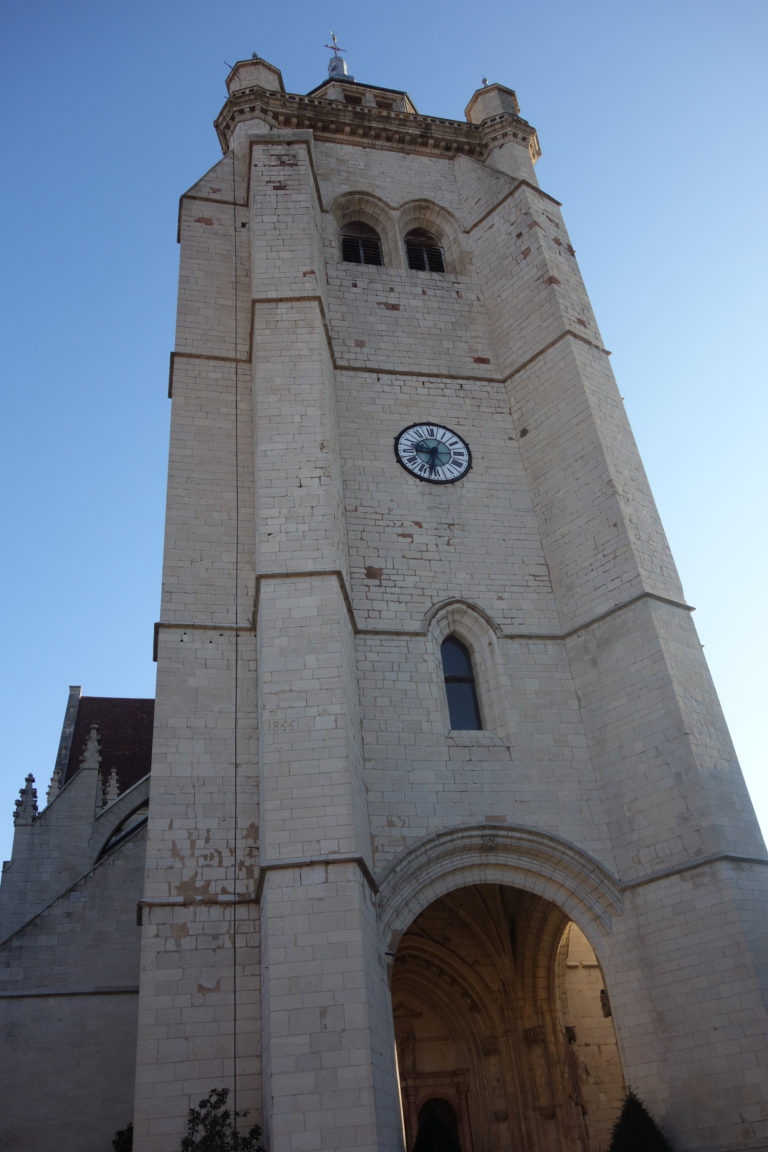 Le Chemin ViaCluny & Le GR59 : I started this trek the 18th of October 2021. This is my third trek of the year. For this trek I walked from the town of Dole to Lons le Saunier. In all about 150 kms.
From Dole. Starting on the chemin ViaCluny and eventually meeting with up with the GR59 at the town of Arc-et-Senans. Finishing at Lons le Saunier.
Dole to Lons le Saunier is roughly 150 kms long and just over 3700m of total ascent.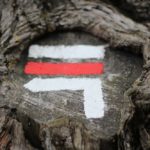 The whole of the trace was extremely well indicated.
With the usual French balisage for a GR red and white.
As always, I used my Garmin GPS 66i if I needed to check on the trace or modify my trace as I sometimes do. https://bit.ly/2WDlrOw carrying about 12 kilos of equipment including food and water https://lighterpack.com/r/nd11ft
I began in the morning from Dole after taking the train from Paris the day before. I planned to do this trek it in five days and according to my GPX trace, it was 150 kms long.

Cooking
A big change for me with this time was that I was going to use alcohol cooking setup rather than my usual gaz setup. I'd recently purchased it and was going to try a Toaks Ti alcohol stove that can be seen in the photo below. Basically because I wanted to stop using gaz cooking, as finding replacement gaz containers can be difficult.
https://bit.ly/3mK4o80 (A quick post that I did about the differences between alcohol and gaz)
I used it for all of the five days. It worked very well. I'll be staying with it in the future.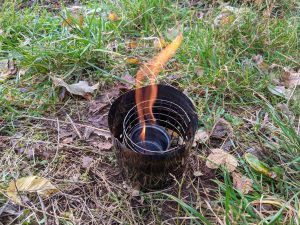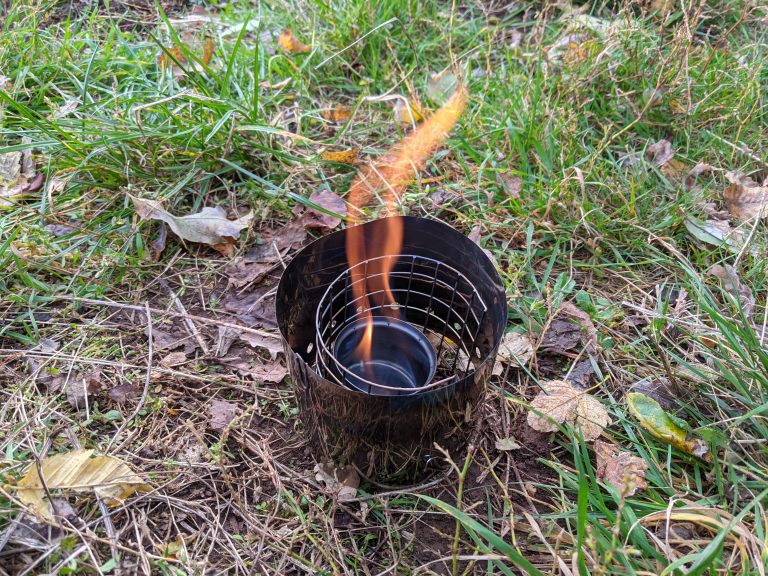 Ti Toaks alcohol stove.
Perfect. It works really well.
Although I only ever heat water, either for lyophilisé food, or coffee.
In this link is the full list of my equipment. 12 kilos total including five lyophilisé meals and water. https://lighterpack.com/r/nd11ft
Day 1
From Dole the walk starts with couple of kms of very quiet country roads. After that its off into the forest. The first 40 kms of this trek are really flat which is just great for starting, therefore nice and easy on the legs. Straight away the paths are really lovely, mostly all 'singletracks'. This was true for the whole length of the walk.
I was lucky. The weather was on my side. It was actually quite warm and I quickly changed into a pair of shorts, also off came my jacket for just a t-shirt.
After 32 kms of walking. I finally pitched my tent in a farmers 'garden'. A couple of kms after the town of Arc-en-Senans. I had planned to pitch before the town. But I couldn't find anything suitable.
A long day. I pitched early as night comes quickly at this time of the year. At 8pm it's dark. And so I was tucked up in my in my tent under my Cumulus 450 quilt nice and early.
As I previously stated this section is fairly flat. Only 361 m total ascent which is nothing at all.
Here's the day's GPX trace that I recorded on my Garmin 66i. If you want to download it : https://bit.ly/3vD9Kog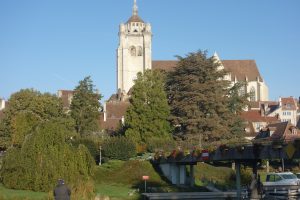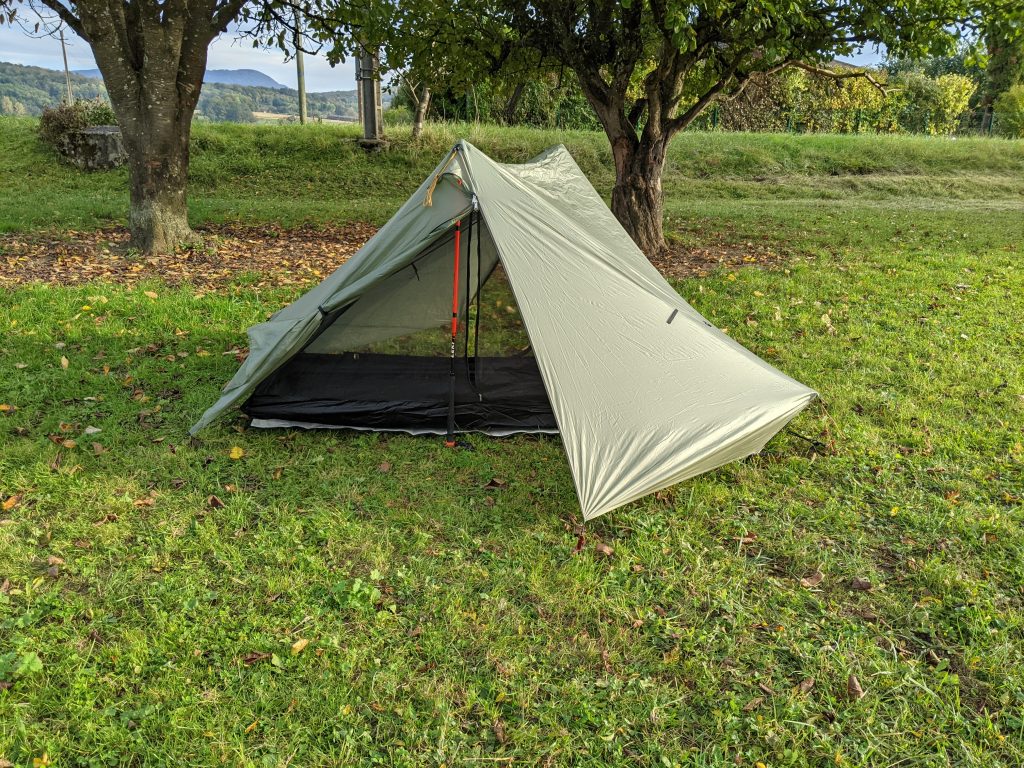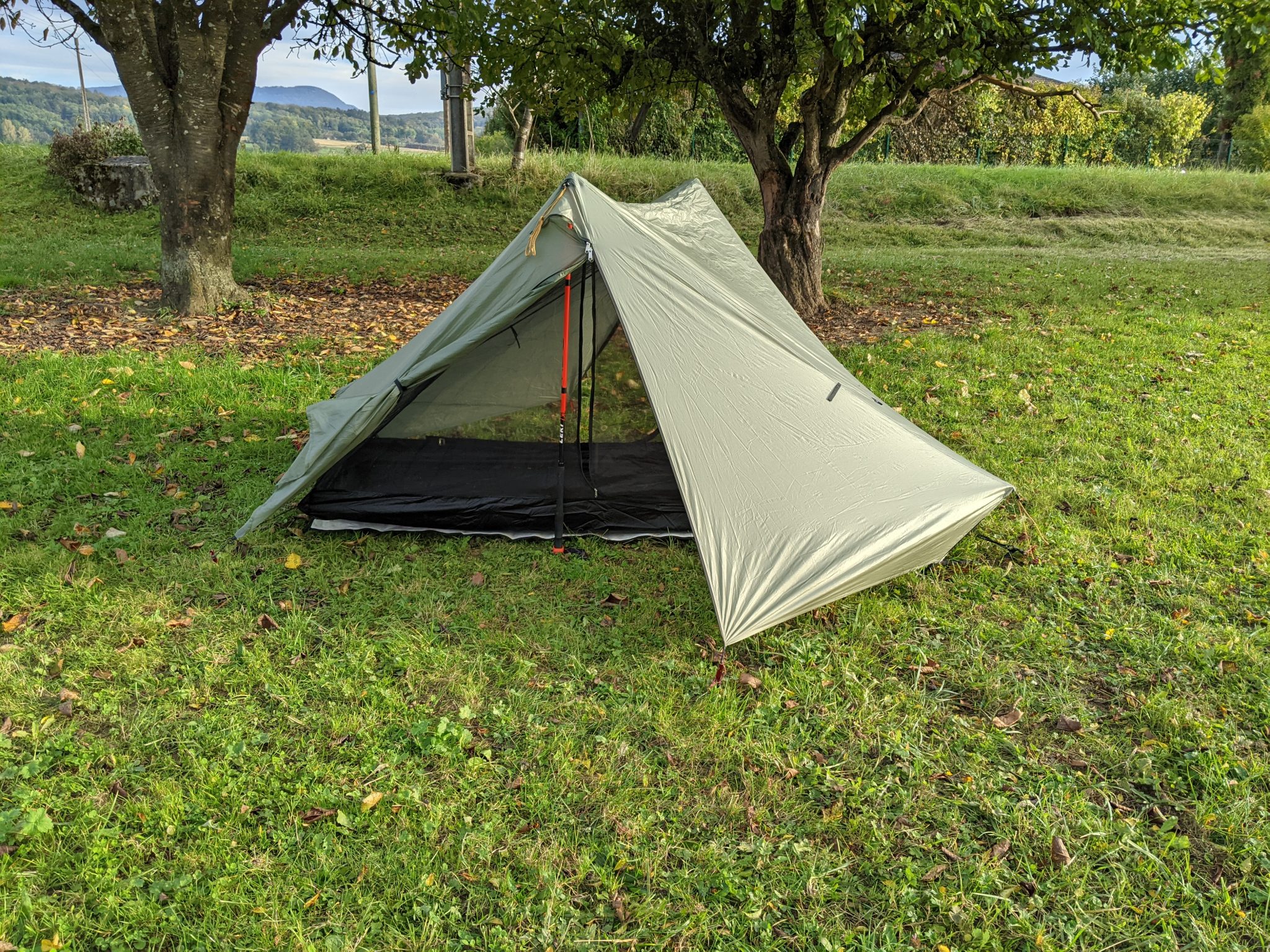 Day 2
The next morning I started off around 9 am. Once again starting with some lovely paths. A couple of kms from where I had camped were the start of some very nice vineyards. Today there was more climbing to do. Although I had only walked 26 kms but had 813 m of total ascent. 6 kms less walking, altogether more than double of yesterday's ascent.
Here I pitched my tent in the most wonderful spot. A patch of green despite being in the middle of the forest. It's a take off spot for para-gliders. Hence a beautiful view. Also having no wind as I was protected on three sides by the forest. Pretty dammed perfect. Undoubtedly the best bivouac space I've ever found. You can see the view that I had from where I had pitched the tent.
Here's the day's GPX trace that I recorded on my Garmin 66i. If you want to download it : https://bit.ly/3E3WPPc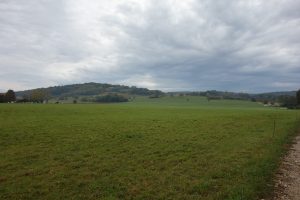 Day 3
Third day. Undoubtedly the hardest. 34 kms for 1412 total ascent. So today I was particularly tired and I ended up booking a Gite for the night at the town Pupillin. It's about the 90 kms mark. For info just before Pupillin there are some good spots for bivouacs that you could use. About 4 – 6 kms before the town.
As it was already late and dark, I had to to use my frontal (head torch) for the last 30 minutes. But I love walking with a frontal especially in a forest. It's such fun. I was so tired when I arrived at the gîte. I didn't even bother to eat. By 9 pm I was already in bed.
For those that want to do less than the five days or the 150 kms of walking. You could call it a day at the town of Arbois. Three days and easy to do. It's quite a distance before the town of Pupillin.
Here's the day's GPX trace that I recorded on my Garmin 66i. If you want to download it :https://bit.ly/30U7Gx0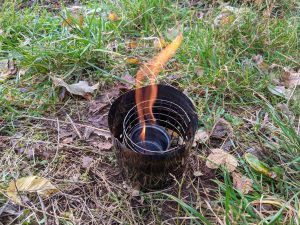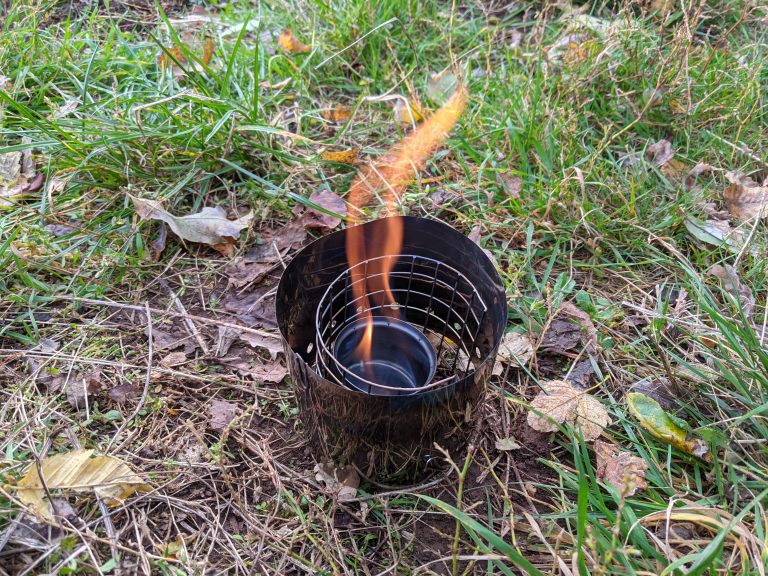 Day 4
The fourth day and not quite so hard. Only 26 kms for some 978 m of ascent. Once again I found a nice spot at the edge of some fields though it's off the GR about 300 metres away, secluded and quiet. Later that night it rained but it stopped as I was waking up, though it was very misty and damp for the first couple of hours. Later the sun came out again, and so once again I was soon back into my shorts and t-shirt.
Here's the day's GPX trace that I recorded on my Garmin 66i. If you want to download it : https://bit.ly/3E8Q9PN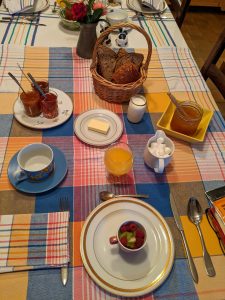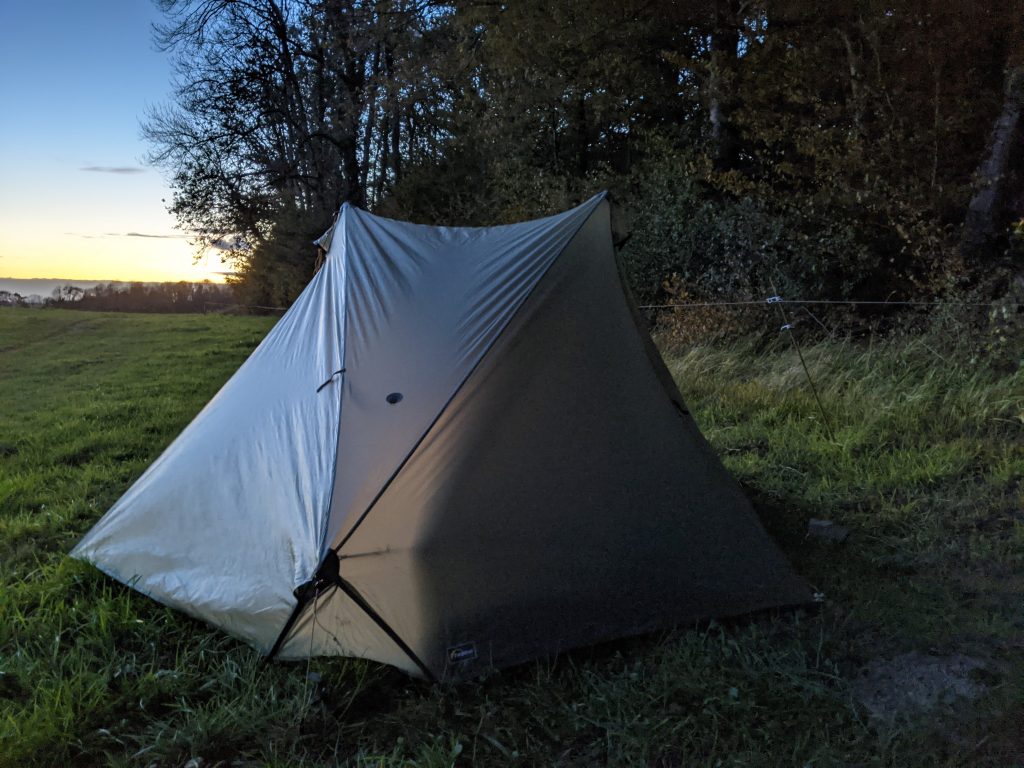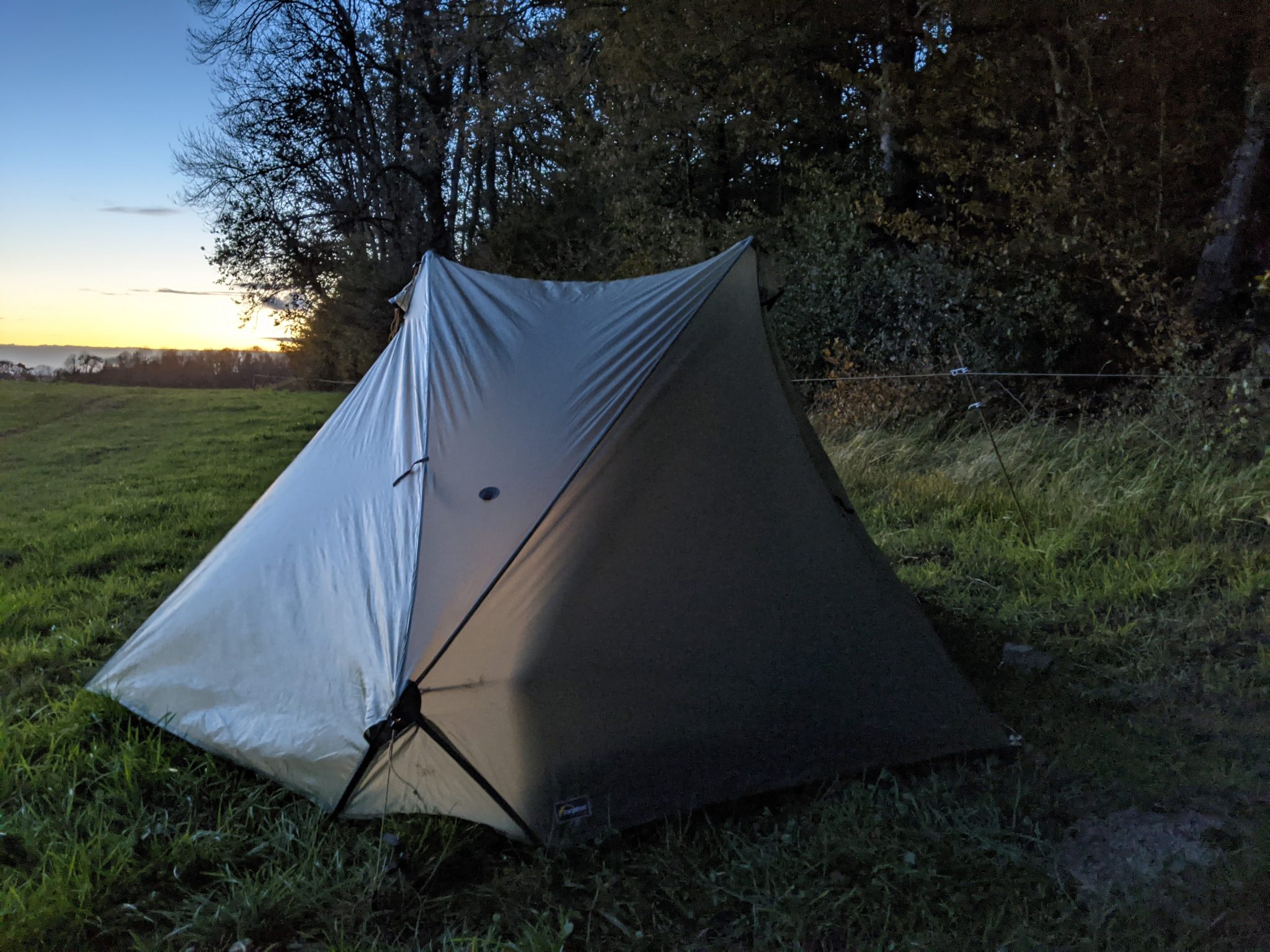 Day 5
The last day. This was the last stretch before arriving in the town Lons le Saunier. It was easier than the two previous days. 27 kms for 711 total ascent. Though there were two really big, very long and quite technical downs and ups. The first one just after the town of Chateau-Chalon, now this one is long, oh so long and quite tricky as stones everywhere. Perfect for breaking ankles, especially as it was very wet and slippery. Aso when you arrive at the bottom, at the very small village Blois-sur-Selle, basically you do the same again, except it goes up and up and up… Luckily I use trekking poles, I really needed them.
Later, just after the town Baume-les Messieurs where I grabbed a coffee . I cheated and took the road rather than the GR up to the Grottes de Baumes as it's same distance and it's parallel with the path. I just wanted to relax a little my legs, and as it's a very quiet road and also a Cul de Sac, so there is no traffic. At the end of this road is an extremely steep path with steps up to the top of the cliffs. It's short and sweet, with great views.
From here onwards its a mostly downhill walk, therefore nice and easy arriving at Lons le Saunier
Here's the day's GPX trace that I recorded on my Garmin 66i, if you want to download it : https://bit.ly/3pvpV6f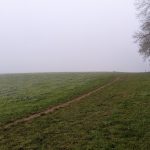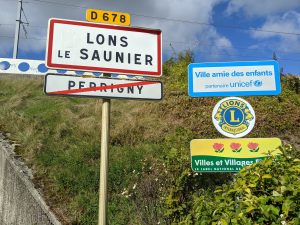 The end
Le Chemin ViaCluny & Le GR59 : Nearly all of the tracks were singletracks with little tarmac or wide forest paths. This making one of my most agreeable treks that I've ever done. The views are beautiful. It's never too high, the highest point only being 600m and the lowest about 200m.
Le Chemin ViaCluny & Le GR59. The first three days could be done on a MTB or a Gravel bike, up to the town of Arbois, but the last two days are much too difficult for biking.
If you would like more details, as to where I pitched my tent for the bivouac or anything else, just ask.
Here's the complete GPX trace that I used if you want to download it : https://bit.ly/3jvsn8V