How to install Openstreets free maps on a Garmin 64s or 66i
Installing free maps on your Garmin 64s (or other Garmin devices). Here's a quick post on how to install free maps on your Garmin 64s, This is also the same for a Garmin 66i and it should also work with most Garmin devices, and you can have contour lines on them as well, useful when you're trekking for instance. Map updates on the website are weekly.
https://garmin.opentopomap.org/ Is the link you need to download the files for your Garmin device, also for QMapShack that I use for my tracks, GPX traces etc. Download the files for the country you want and copy them directly onto your Garmin. Download the 'Garmin' and the 'Garmin contours'. In my case France.
Update. Garmin changed some things on their site since my original post, including file names, so I have updated this post, the images and their web address show the changes. In June 2021 they are correct again.

Once the two files have been downloaded and all you have to do is copy them into the Garmin folder. In my case, on the SD card. As you can see I have installed Spanish maps as well because I'm hoping to do some treks in Spain one day.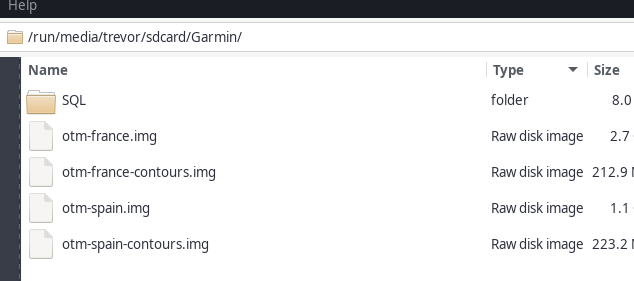 All you have to do now is activate them. Choose the map or maps that you want to use from the map settings menu. 'Et voilà', a map with contour lines. I disable all the other maps that I don't need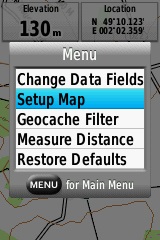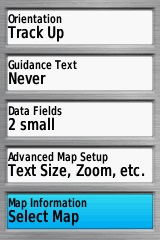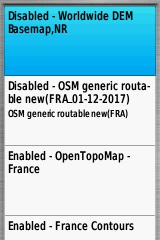 Installing free maps on your Garmin 64s is easy, as you can see.
Since this post I have changed the Garmin 64s for a Garmin 66i with Inreach capabilities https://bit.ly/2WDlrOw but adding maps is the same procedure. .