MTBs, Singlespeeds, now a road bike…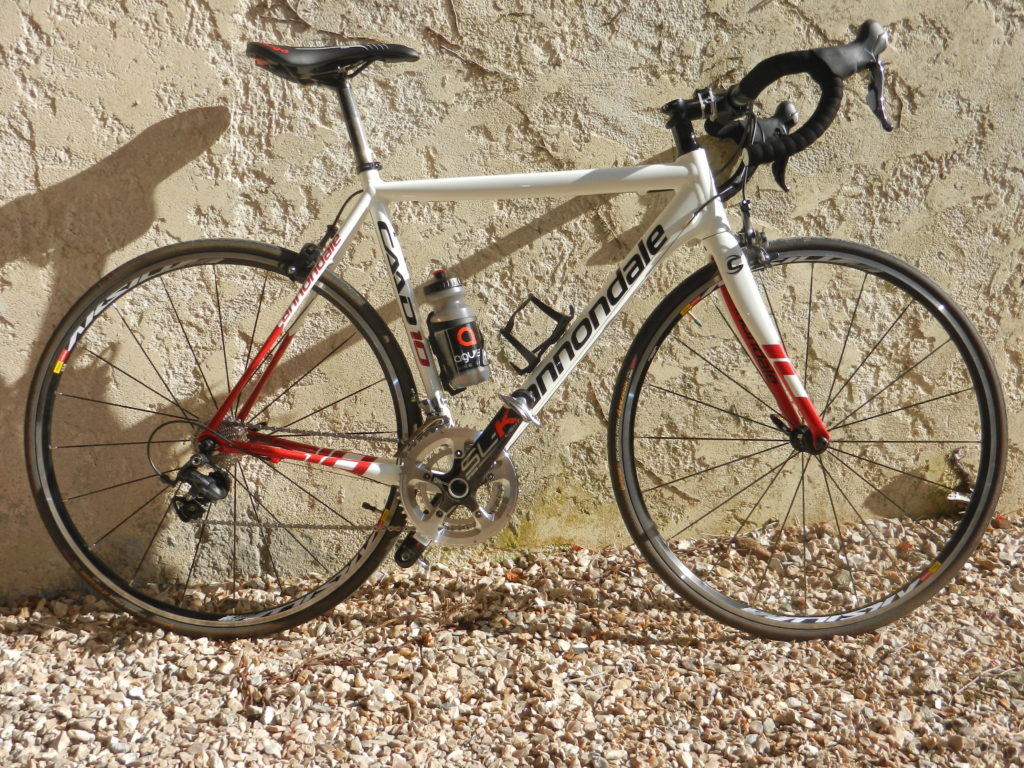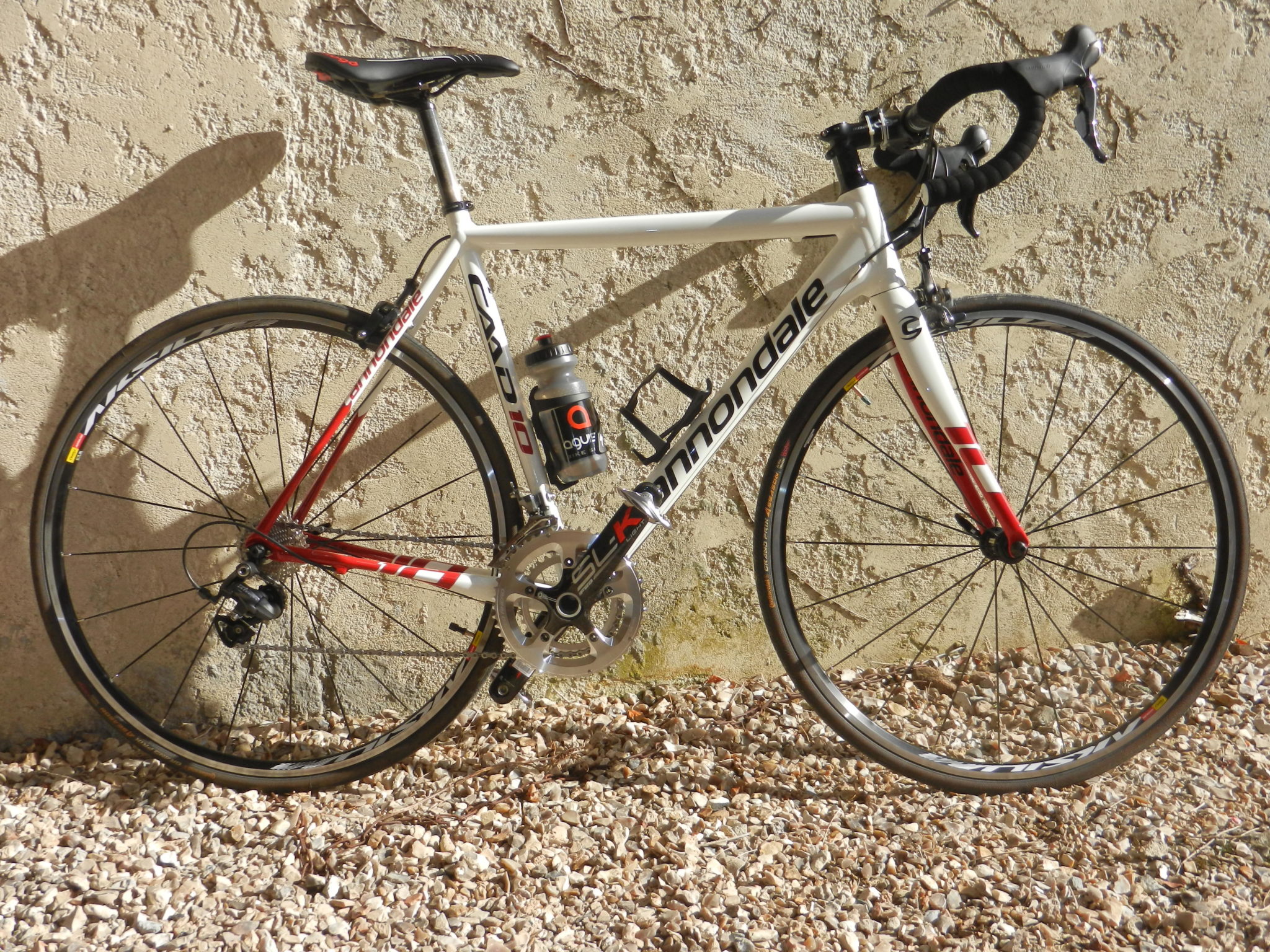 Cannondale CAAD10 3 Ultegra road bike : I have been riding MTBs for over 15 years, and singlespeeds for a couple of years now.
Two years ago in September 2010 I bought a Specialized Langster singlespeed road bike to play with. Months later changed it for a On One Pompino Singlespeed. https://bit.ly/2XNTt3n
Since then I have rode over 4000 kilometres on these two singlespeed bikes. Now its time for a change of bike yet again.
This weekend having sold my Rocky Mountain MTB. I now have a Van Nicholas Tuareg titanium MTB https://bit.ly/2UYrxZ9 I went out and bought a real road bike. By real I mean with gears.
So now I have a MTB, a Singlespeed and a road bike. I'm lucky my wife doesn't say anything about me have three bikes.
Let's try it out…
A brand new Cannondale CAAD10 3. Model 2012, Aluminium frame. Carbon forks, with a compact pedalier 50/34 and a cassette 12/25. For the last two years I've been used to a 44 tooth and 17 tooth cog at the back. So this will be a change…
So this Monday morning as its my rest day from the gym and mountain biking, instead of resting. I jumped on the bike and road to work to try it out.
Its stiff. Stiffer than the Pompino singlespeed, which has a steel frame. The Cannondale is a Alu frame, it flies along the road, far more reactive. I've just ridden my second fasted time ever from home to work, and on my first ride. This is to be expected though as I have now have gears. So going down hill with the 50/12 is quite a change from the 44/17 (with my legs trying to turn faster than the bike itself).
I have to get used to the changing gears and they are nothing like the XTRs on my mountain bike and so feel quite strange for the moment. Tonight should be a little better as of course I have to ride back home and I'll go the long way round, adding more kms to my ride and trying to get the feel of the beast.
In October I'm going to finish my MTB season. With a week at the Roc d'Azur (Europe's biggest MTB race). I have two big rides during that week and a couple of days riding in Fréjus with friends . After that things should slow down for MTB riding, and it will be back to riding either my Singlespeed or this Cannondale
Update 2016 :
SOLD – after only a couple of years with it I've decided to stay with just my singlespeed and so sold the Cannondale. So bye bye my CAAD10 3 Ultegra road bike.